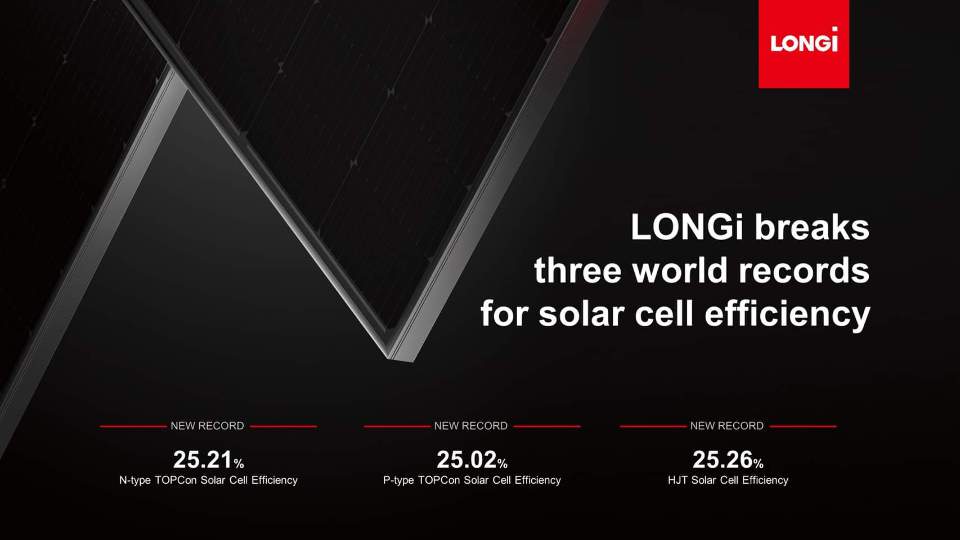 LONGi Breaks Three World Records For Solar Cell Efficiency
Breaking news! LONGi Solar is delighted to announce that it has secured 3 new world records for solar cell efficiency from the Institute for Solar Energy Research (ISFH) in Hamelin, Germany.
Three solar cell technologies were tested: n-type Topcon, p-type Topcon and HJT with record efficiencies of 25.21%, 25.02% and 25.26% respectively.
Learn More:
https://en.longi-solar.com/home/events/press_detail/id/335.html